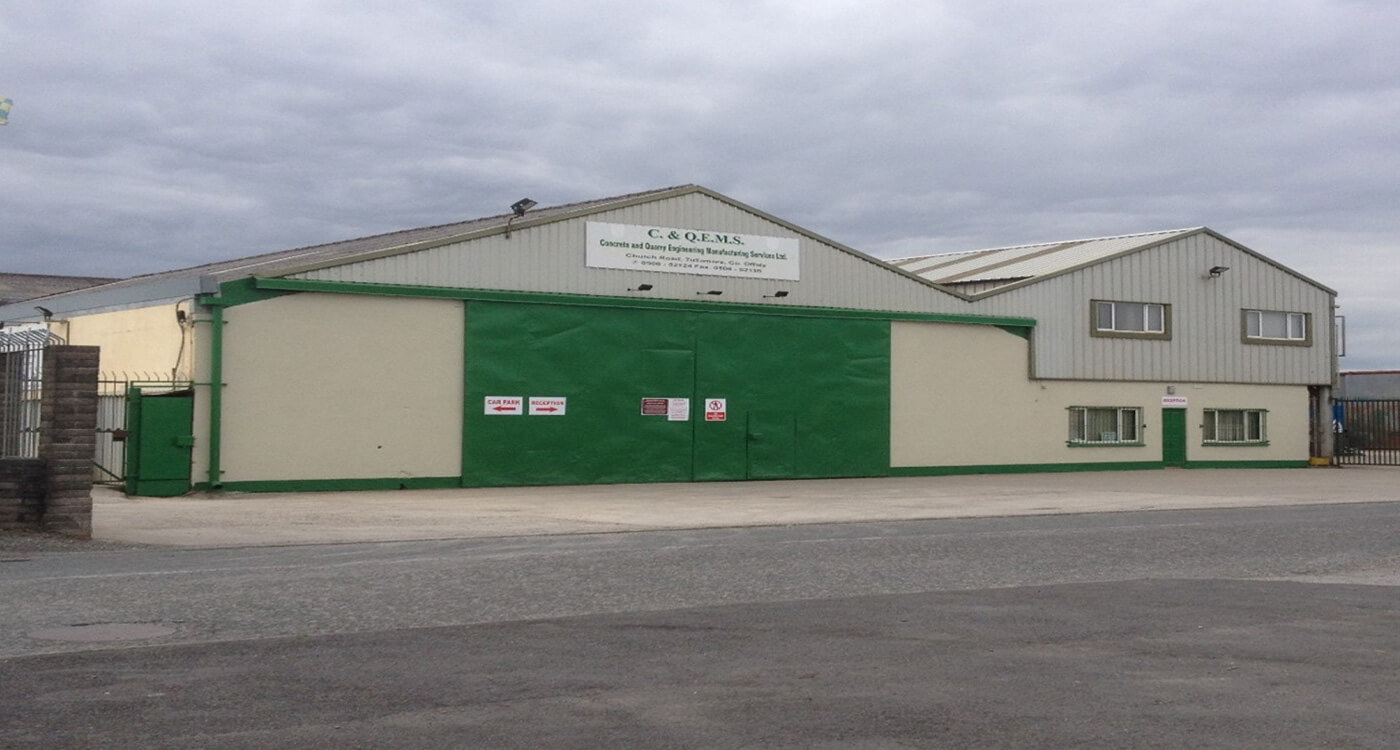 About Us
C&QEMS Ltd. was founded in 1990. The founders saw an opportunity to develop a business that would integrate world leading technologies to provide cost effective processing plants to the sand, gravel and quarry industries.
The company currently employs 50 + people. We occupy a large site with a workshop of 30,000 sq. ft. with an extensive range of production equipment based in Co. Offaly, in the midlands of Ireland.
We also specialise in the design and manufacture of bespoke Semi Mobile Plants including:
Concrete Plants
Crushing plants
Screening plants
Material transfer equipment
To discuss a project call (057) 935 2124 or email us at info@cqems.ie
At our workshop in Tullamore, we offer a general engineering service for regular or one-off products.
Our Services include:
Design & problem solving
Manufacture of prototypes
Manufacture of finished products
Welding
Fabricating
Machining
Folding
Blasting & Painting
C & QEMS are Suppliers of:
WAM Silo Accessories
Hazemag Crushers
Trio Equipement
Weir Mineral Equipment
Linatex